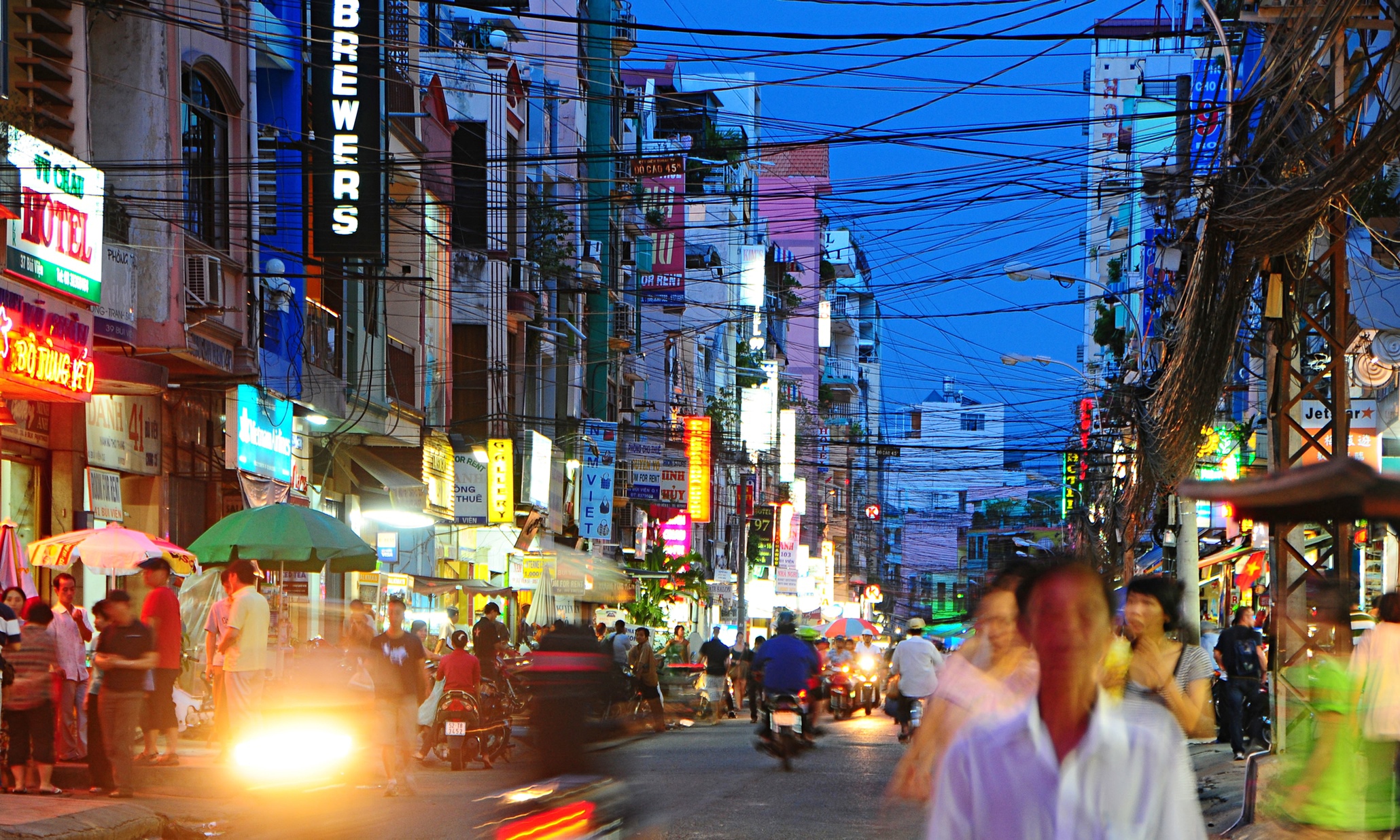 Ho Chi Minh City (former Saigon) is the center of a commercial and cultural life of Vietnam. Its population is over 8 million people. The location is constantly developing, each day new restaurants, hotels, and business centers are opened. Ho Chi Minh is the business center of the country and receives a huge volume of foreign investments each year. If you are planning a trip there this article will be useful for you.
Transport
Tan Son Nhat Airport accepts flights from other countries and also domestic flights from Vietnam Airlines or low-cost Jetstar Pacific airlines.
The railway station allows arriving to hcmc from the north of the country. From bus station Mien Tay you can go to the south of Ho Chi Minh, mostly to Mekong river delta. This huge hub is located at 10 km (6.3 miles) to the West of the center, at the An Lac borough, Binh Chanh district.
Ferry boat is also available. You can go to Vung Tau, from the Bach Dang berth, the trip will take around 1 hour and 15 minutes and will cost $8.97 working days and $11.21 during day offs.
There are more than 130 bus routes in the city. The buses are clean and comfortable and very cheap. The ticket cost is $0.27, it can be purchased on-board.
The taxi is also cheap. The costs of boarding and 1st km (0.62 miles) is 0.54 USD. Popular companies: Saigon Taxi (3823 2323), Future Taxi (3818 1818), Ben Thanh Taxi (3842 2422).
Bike rent is available for only 6 USD per day. For driving in Vietnam you need to have Vietnam driving license since international dont work here. You can get the information at the police department if you are planning to stay here for long. The gas costs $1,15-1,20.
Where to stay?
If you have a short trip to Vietnam, you can use your local tourists agencies or professional websites like Booking.com to book a hotel. The price per night is between $50 to $260, depending on the level of a hotel, time of the year and service included.
If you are planning a long-term trip and tight on a budget the apartment rent is possible. The price is based on the district and the season of the year, it can be from $250 to $1000 per month. The information can be found at social networks. Note that when you are booking an apartment you need to verify if electricity and water are presented, since sometimes it is absent and the price is very low.
Both tourism and business trips to Ho Chi Minh are quite cheap. The city has a number of places to visit during the free time.